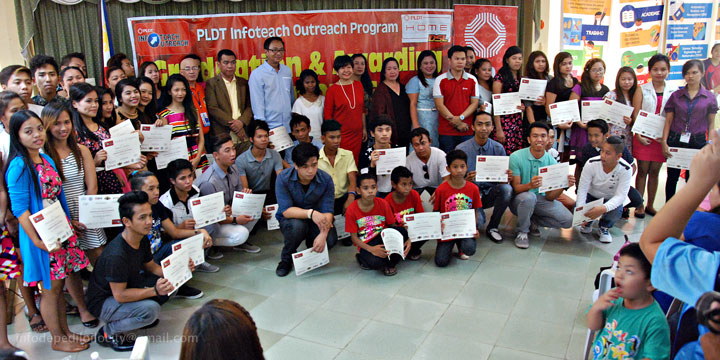 (Iloilo City) –  Sixty students enrolled in Alternative Learning System (ALS) of DepEd Division of Iloilo City were awarded certificates of completion of the Philippine Long Distance Telephone Company (PLDT) Infoteach training program last April 8, 2016 at Monfort Hall, DepEd Division of Iloilo, Lapaz, Iloilo City.  
           PLDT Infoteach training program is a social corporate responsibility initiative of the company aimed on training both students and teachers in the field of Information Communications Technology (ICT) and had the tradition to teach students and teachers in regular schools and had partnered with Local Government Units (LGU's) and University of the Philippines Open University (UPO), but now extended to ALS which is the first in their program as well as in the City of Iloilo.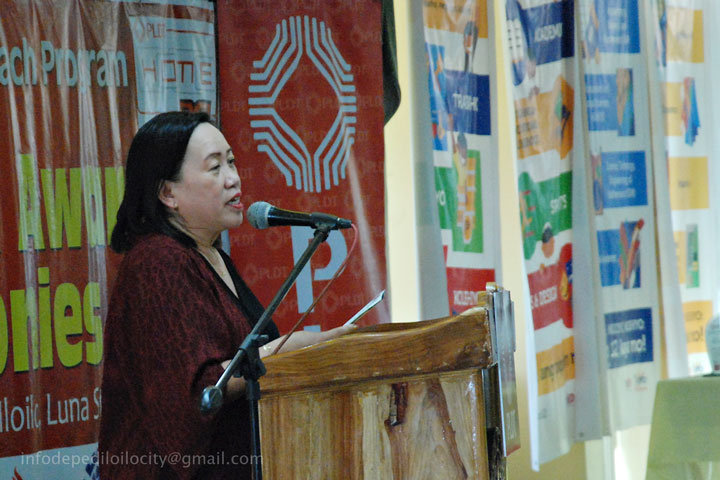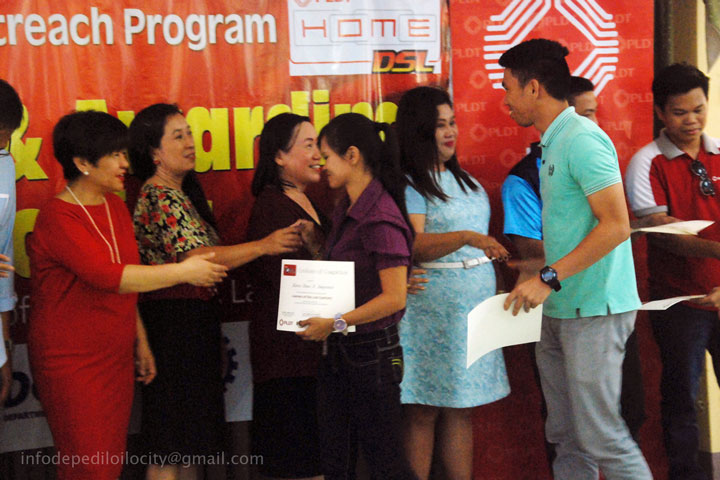 The training implementation started in the third quarter of 2015 and spearheaded by Mr.  Stephen Balmes and Mr. Rolly Ben Madera,  both Education Program Specialists II, with the support of  Mrs. Leila Valencia,  ALS Coordinator and Education Program Supervisor,  Learning Resource Management Development System under the Curriculum Implementation Division of DepEd Division of Iloilo City.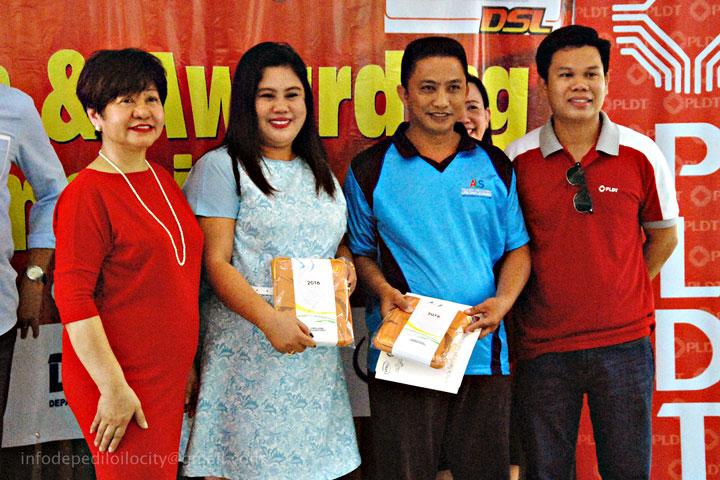 Together with Iloilo City, local officials of recipient localities of Oton, Leon, and San Miguel in the Province of Iloilo thanked PLDT of the laudable program which the company has started for many years ago.  In her speech, the amiable and brilliant Officer In-Charge of the DepEd Division of Iloilo City, Ms. Clarissa G. Zamora, addressed the importance of ICT in leveling international boundaries and knowledge on 21st Century skills as responsive education of today's learners.   
             Mr.  Dominador Co, one of the Executive Assistants to the Hon. Mayor Jed Patrick Mabilog, expressed the Mayor's message by commending the spirit of volunteerism possessed by ALS teachers in delivering alternative education and skills to the youth of Iloilo City.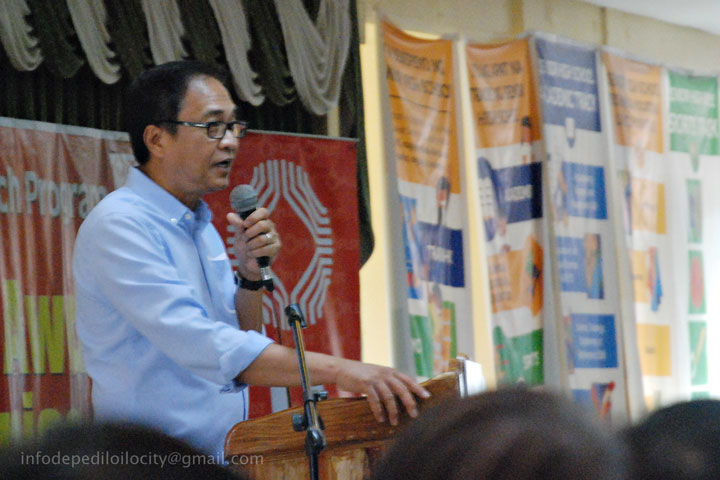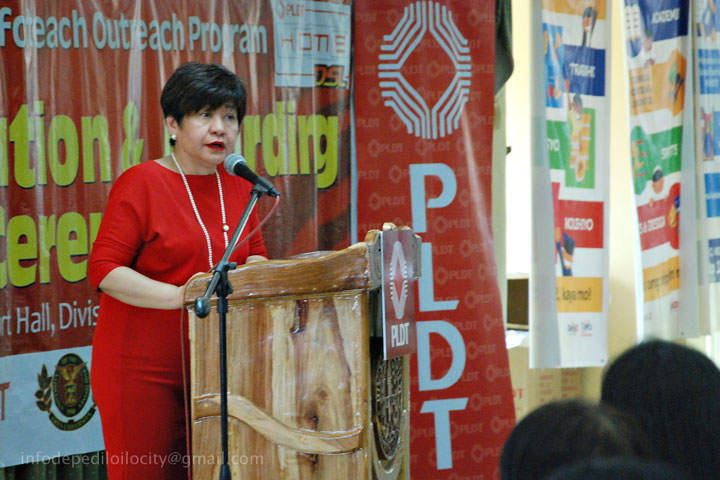 The Head of Community Relations Department and Public Affairs of PLDT, Mrs. Evelyn Mamauag del Rosario, served as the guest speaker.  She challenged the Training Course completers to share their learning to others.   "It is not just that your brains are full, but the heart who knows how to love. Share the modules to teachers and all learners", she added.  She concluded that their training as what PLDT believes serves as a social equalizer to bridge the problem of poverty and suggested an innovative way of saying PLDT, that is – Pray to God, Listen carefully to your teachers, Determination to win, and Teamwork.
-NT&AT